NEW FEA­TURES AND MORE EX­CIT­ING THAN EVER
The legendary Mazda MX-5 is back to conquer your heart all over again. Enhanced in just the right details: lightweight, incredibly agile, handling like a roadster. The most athletic and exhilarating interpretation of Jinba Ittai yet, the Mazda MX-5 drives like it's part of you – making you want to stay longer on the road.
JINBA ITTAI – EXPERIENCE THE DYNAMIC BOND
The upgraded luxurious interior and excellent car responsiveness heighten your senses and activate the feeling of togetherness we call Jinba Ittai.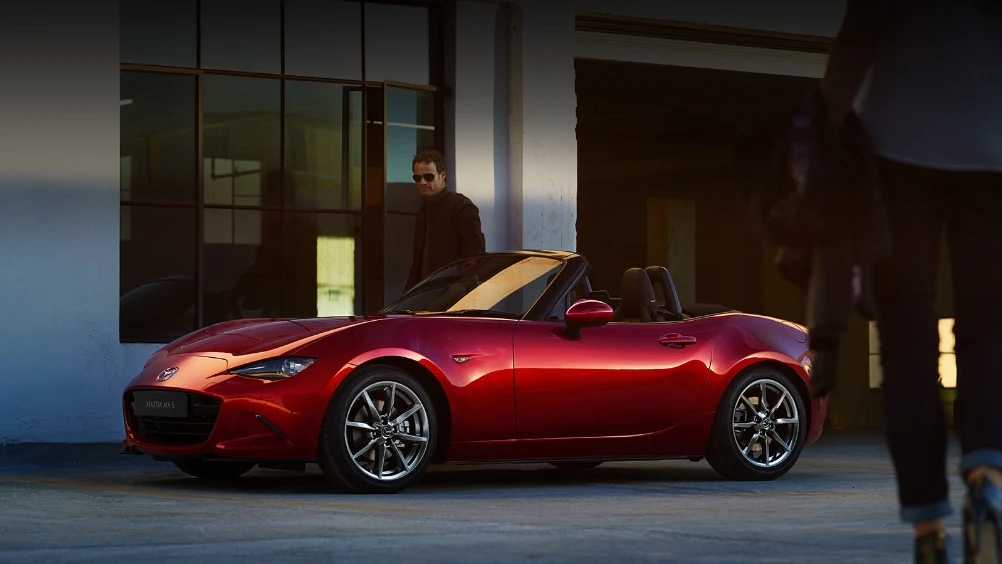 PURE KODO SOUL OF MOTION DESIGN
With beautiful proportions, flowing lines and dramatic contours, the Kodo: Soul of Motion design captivates your senses.
PERFORATED LEATHER SEATS
Both the soft-top and RF models feature perforated leather seats that deliver even sportier look and feel. The perforations also provide a functional advantage of improved sound absorption. The genuine feel of leather and noticeable sound dampening let you fully enjoy the characteristic lively driving performance of the Mazda MX-5. (Roadster GT & RF GT)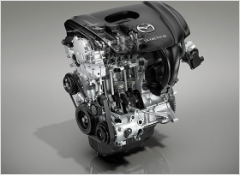 skyactiv engines
Designed to deliver pure driving pleasure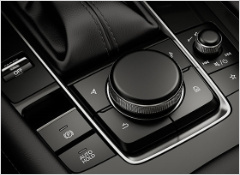 Commander Control
Effortless, intuitive control of many functions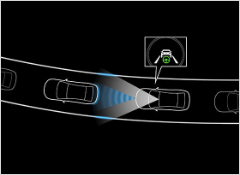 safe driving
Advanced safety features for maximum protection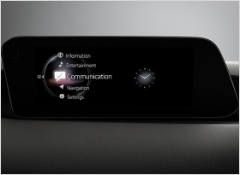 connectivity
Stay perfectly connected to your world