ALL-ELEC­TRIC, ALL YOU
The Mazda MX-30 is designed to meet the everyday needs of active urban families and individuals. Modern and stylish outside with a spacious interior, it not only offers great handling but also gives you the range and versatility you need for your daily life.
A LOOK AT THE EXTERIOR
An exciting new interpretation of Kodo design proves the beauty of simplicity. Basic lines, minimalist curves and a friendly face make our first all-electric vehicle very approachable, but unmistakably Mazda. The approach highlights standout features like the freestyle doors and highly sculpted headlights.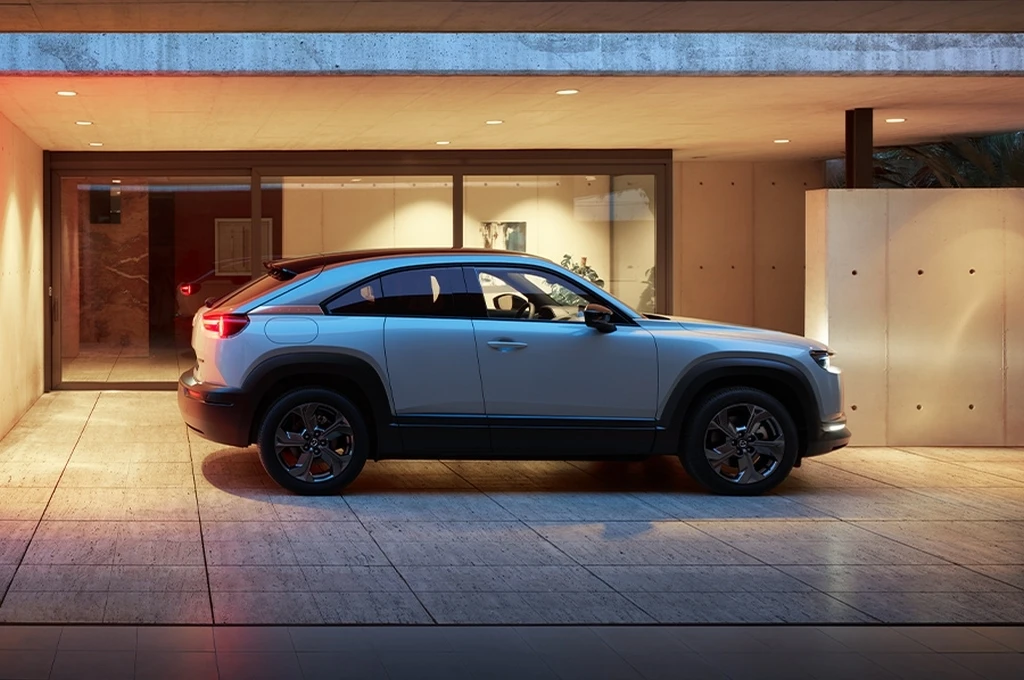 YOU'LL FEEL RIGHT AT HOME
The interior of the Mazda MX-30 is a place for shared moments. Whether alone or with passengers, the bespoke, high-quality materials, and spacious design provide an ideal place to focus on what really matters.
INTUITIVE HANDLING
The lightweight battery in the Mazda MX-30 was engineered to meet your everyday needs while minimising its environmental impact. Whenever you're ready to get going, look forward to intuitive handling and a confident driving experience that stimulates your senses and elevates your mood.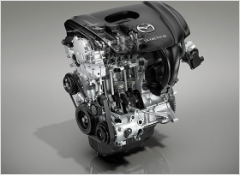 skyactiv engines
Designed to deliver pure driving pleasure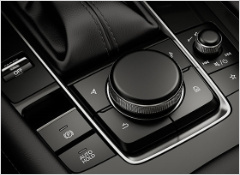 Commander Control
Effortless, intuitive control of many functions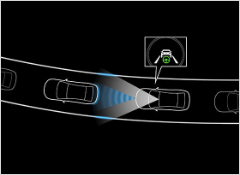 safe driving
Advanced safety features for maximum protection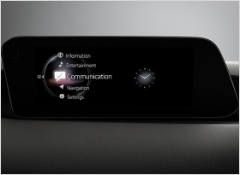 connectivity
Stay perfectly connected to your world